NEWS:
24 Feb, 2020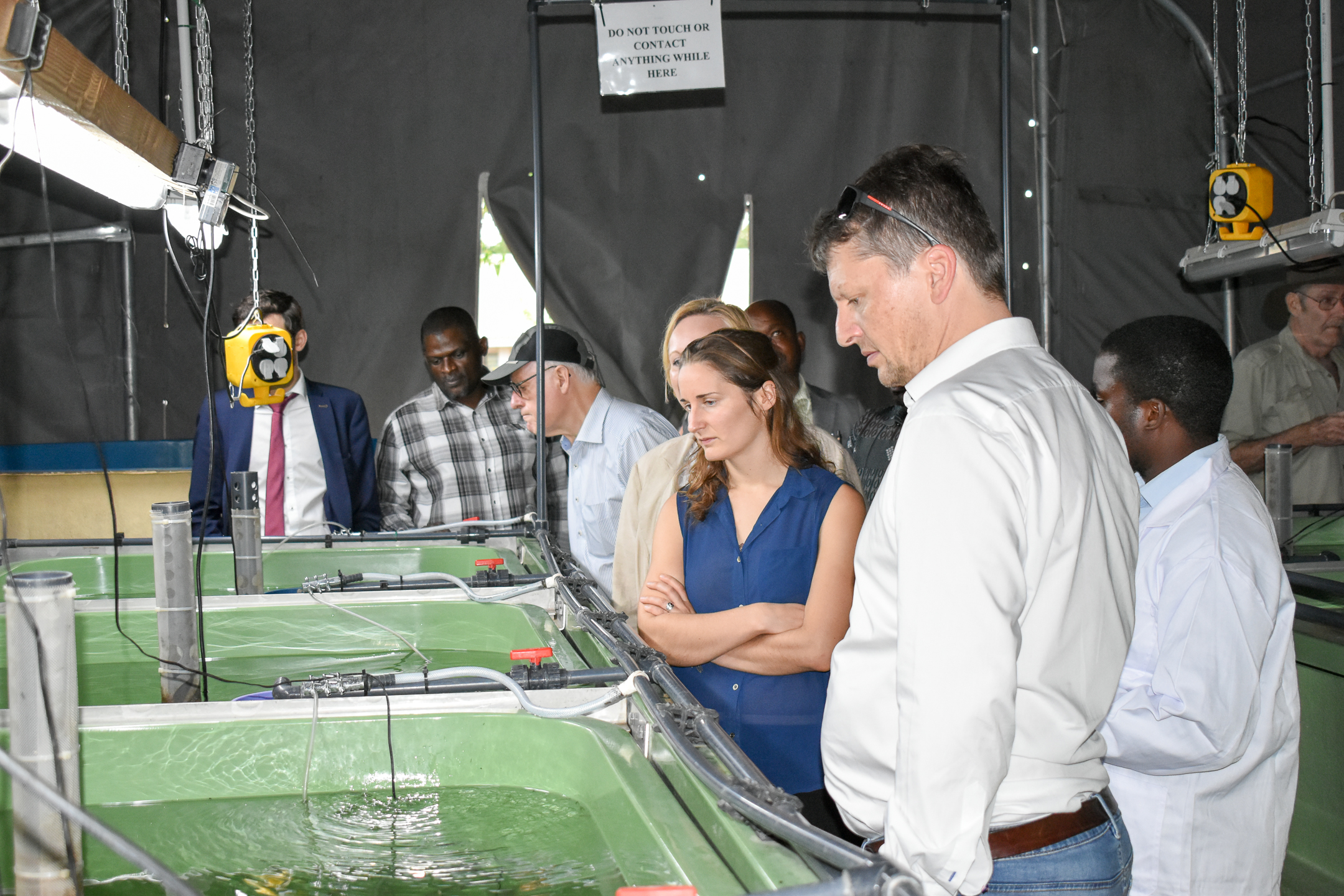 The AQAS team inspecting the Solar Powered Hatchery during the on-site evaluation
The Lilongwe University of Agriculture and Natural Resources (LUANAR) through the Africa Centre of Excellence in Aquaculture and Fisheries Science (AquaFish-ACE) has become the first public University in Malawi to get its programmes accredited internationally. The University has achieved International Accreditation of Master of Science in Aquaculture and PhD in Aquaculture and Fisheries Science.
Speaking in an interview, the AquaFish-ACE Deputy Director, Professor Daud Kassam, expressed his joy over the achievement as LUANAR has now met the international standards for offering postgraduate studies.
"For AquaFish-ACE, this is a great achievement because we are the first centre amongst all the 24 ACEII centres to get this International Accreditation. Besides achieving this as one of the Disbursement Linked Indicators, AquaFish-ACE is really excited since this accreditation has put LUANAR on the world map, being the first public University in Malawi getting such International Accreditation. Now we are proud that our two accredited programs have met European Standards and this can boost student enrolment in such programs," he said.
The University has achieved this milestone through a process which involved sending out an application to the Agency for Quality Assurance (AQAS, Germany) and responding to queries that came through technical and on-site evaluation.
In his remarks, the AquaFish-ACE Director, Professor Emmanuel Kaunda, acknowledged the effort taken by the team to put up the application and respond to the queries.
"Of course, it took teamwork of dedicated chosen members of staff within the university to put up this application and respond to all queries that came through technical and on-site evaluation. And of course, the support which we got from LUANAR Management, staff and students during the site visit by experts was also great and contributed to this success," said Professor Emmanuel Kaunda.
LUANAR became one of the 24 Africa Centres of Excellence being funded by the World Bank in August 2016. One of the aims of the centre is to strengthen the University's capacity in postgraduate training delivery.